Where Should I Have My Newborn Session: Home or Studio?
A question I am often asked by parents is "Where should we have our newborn session, in our home or at your studio?"  The answer is, of course, that there is no wright or wrong answer!  There are advantages to both, so let's look at how the two compare.
1. When you have your session at home, you don't have to pack everything and drive somewhere to have your photo taken.  I come to you, so everything you need is right there already, from diapers and bottles, to a change of clothes if needed.  Many people love the convenience and feel less stressed with this option.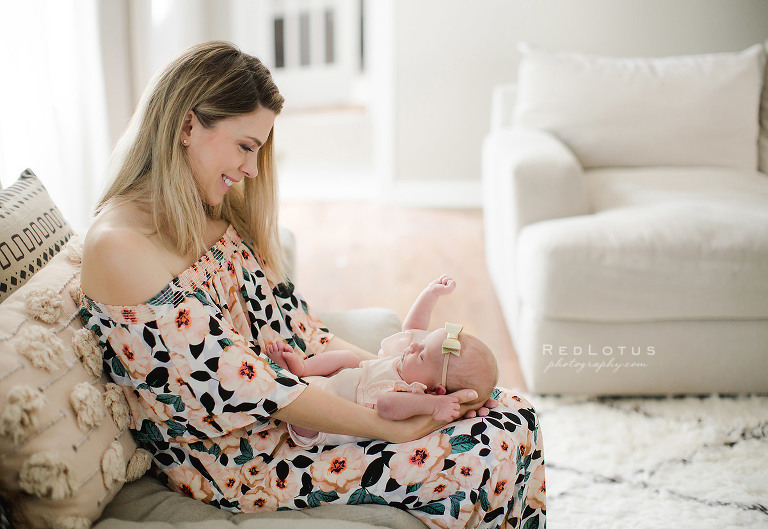 On the other hand, when you have your session at the studio, you don't have to think about whether your house is clean and photo-ready or not; by coming to the studio, you have a beautiful, uncluttered, neutral setting waiting for you.  Many people love having a place to go for their newborn session and find that this option is actually less stressful.
2. If you have young children, you might find that an in-home newborn session is easier on the little ones.  Toddlers get bored easily and have a lot of energy to burn.  By having your session at home, children are in a familiar environment and can take breaks every so often by going to their room or getting a snack from the kitchen.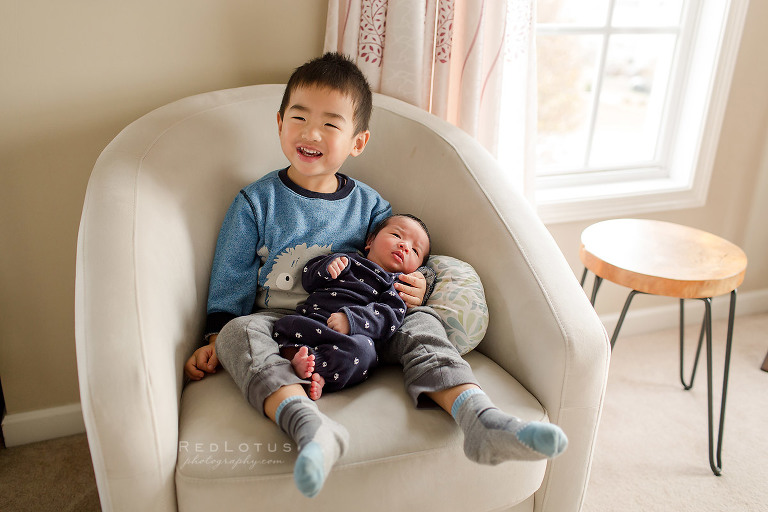 That being said, many parents like the studio because they can finish all the photos with baby and siblings, and then their child can go home or out to lunch with grandma or a nanny while we finish up the other photos.  Parents then can enjoy a few quiet moments alone with their newborn during this time.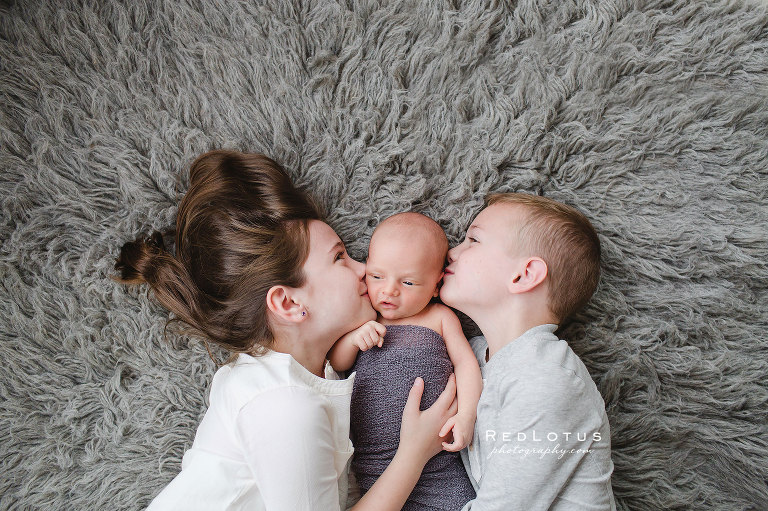 3. An in-home session is favored by parents who want a more "natural" look to their photos.  Often referred to as a lifestyle newborn session, this option is less about props and poses and more about capturing you and your family as you are, with your home as the backdrop.  Your home, your decor, even your beautiful mess–it's where you are in your life, right now, and it's all part of the memory.  Baby's poses are simple and natural (i.e. no beanbag poses or chin in hands, etc); I still provide direction with family posing, but the emphasis is more on a relaxed look and family interaction.  With in-home sessions, I don't bring any props except for a few small items, like a neutral colored wrap and a basket.
At the studio, I keep a selection of wraps, hats, headbands, and blankets, as well as some neutral, understated props such as baskets, rugs, crates, and furs.  And even though the backdrop is not your home, it is all neutral tones so that the emphasis is on expressions and moments.  I also provide posing direction so that you have a variety of posed and un-posed images.
4. Photos taken in your home will feature the color scheme you have going on in your decor; whether you decorate with cheerful, bright colors or moody, earthy tones, your photos will carry that same theme.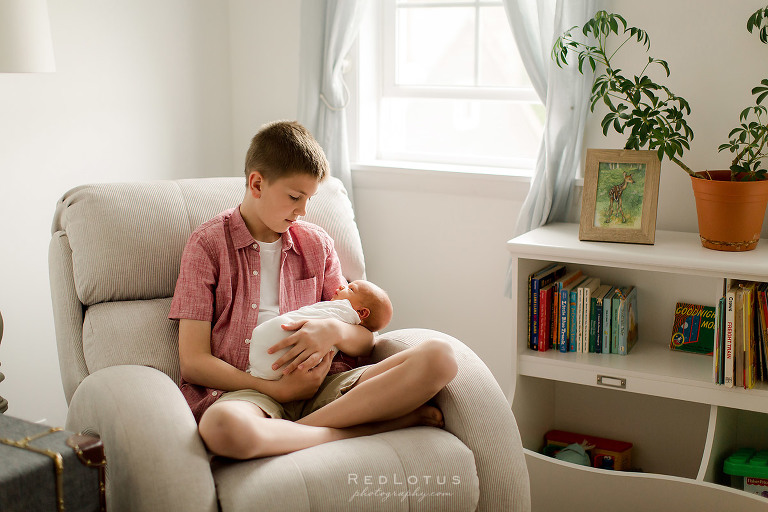 If you like imagery that is light and airy, that look is easily achieved at the studio since I use a large window as a source of natural light and all my decor is made up of creams, whites, and soft greys.  Some homes may not have a lot of natural light, in which case I can supplement it with portable lighting and blend it with the existing light; however, if your home is very dark or lacks windows in the areas you want to shoot, it may look somewhat different than what can be achieved at the studio.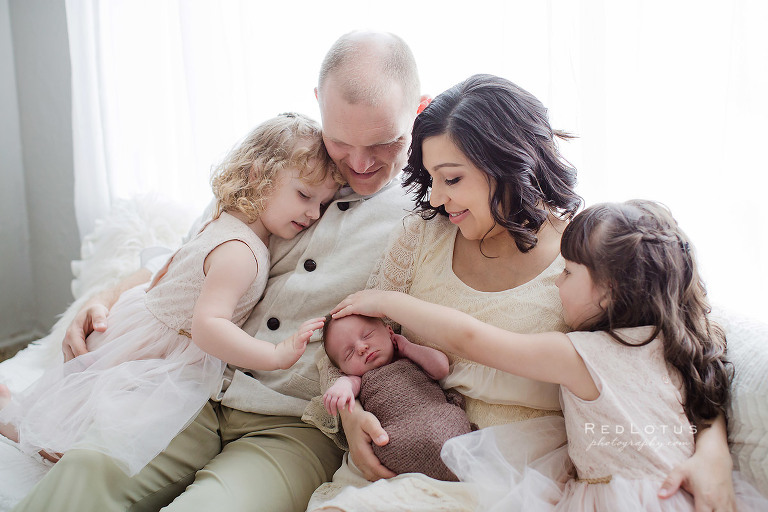 As you can see, there are pros and cons to both in-home and studio newborn sessions; it's a matter of personal choice, and they are both great options!
Still debating on which one is best for you?  Let's chat!