Book a Milestone Mini Session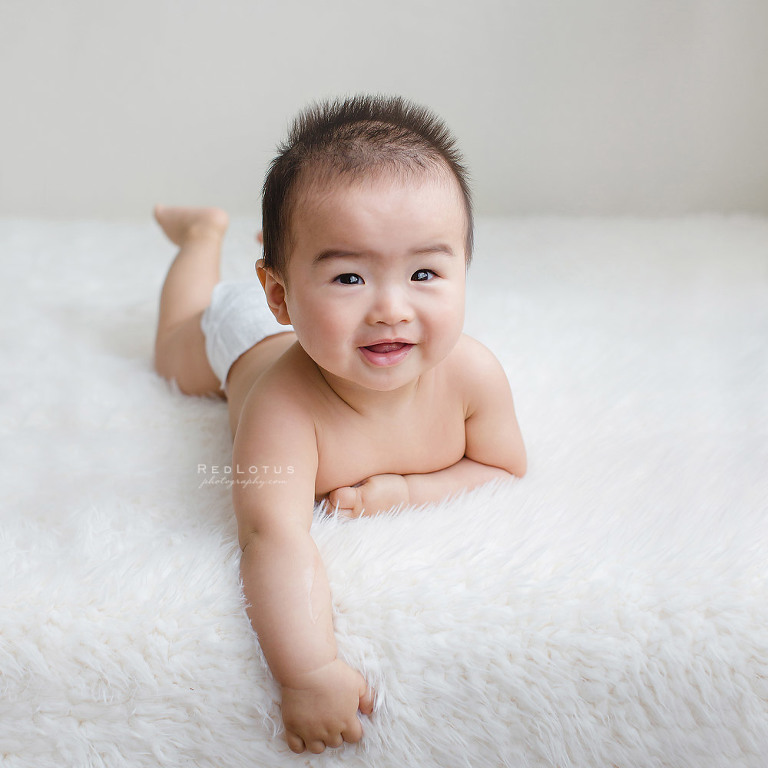 Time goes by so quickly and little ones grow up so fast, especially in their first year.  Don't put it off until "later"–capture all those sweet milestones before they are gone!
The Milestone Mini is a half-session, perfect for documenting all of your baby's ages and stages with no fuss. For only $595, you can enjoy a 45 minute studio session and 20 digital files plus proof print set.
Whether you like going by ages, such as 3 months, 6 months, 9 months, and 1 year, or going by stages, such as first smiles, sitting up, cruising, crawling, and walking, there's no right or wrong–there's only cuteness to be commemorated!
You can book your session with the handy online scheduler below, or feel free to contact me to request my full pricing information and ask any questions you may have!