One Year Photo Session | Little Miss Charming
Have I ever told you how much I LOVE cake smash photo sessions?  Oh my goodness, I can't enough of them.  There is nothing better than seeing a one year old child have a blast smooshing a cake with their little hands (and sometimes feet!), and then seeing  them look up at you with that big frosting-covered grin.  But first, we always take some nice portraits before we make the big mess!
Ok, so this one isn't a "nice" portrait–it's just plain adorable.  I mean, come on–she made a balloon ribbon mustache!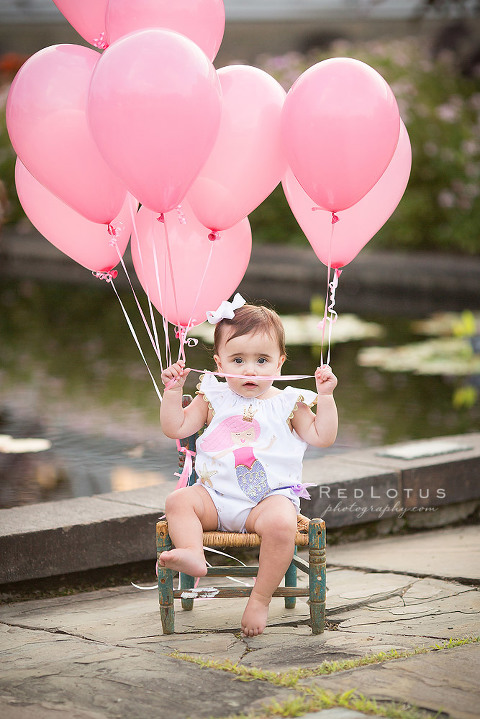 One year old is such a cute age.  Often times babies are cruising or walking, and you can just see that personality in full bloom.  Little Miss Charming shows off her cruising skills by the pond at Phipps Conservatory–and she even knows how to do the princess wave!  😀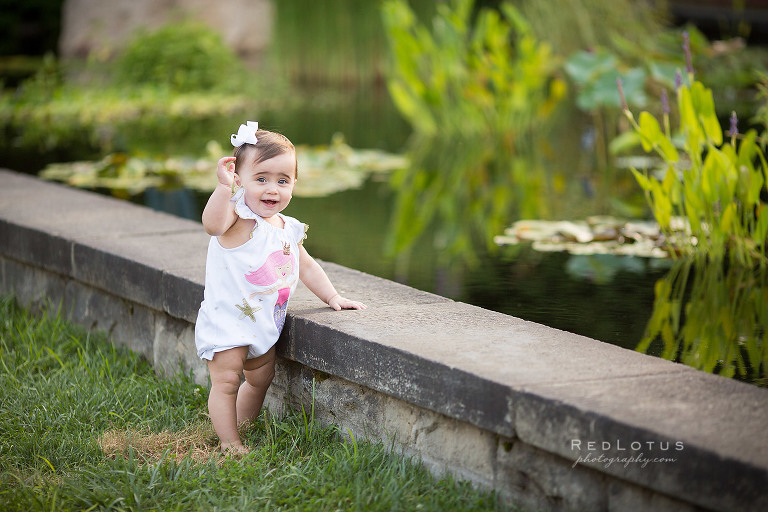 I can't take the cuteness!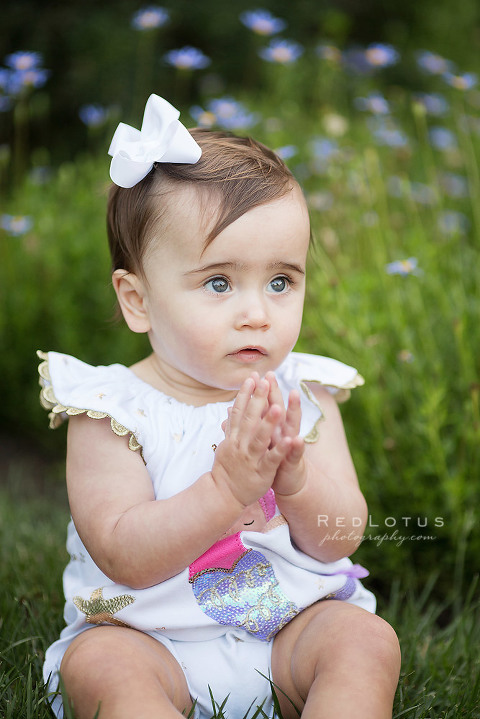 I also love seeing all those cute little baby teeth coming in.
The little foot up on the crate is just too precious.
My favorite–the messy frosting-covered grin!