Then & Now | Maternity Photos 18 Months Apart
I received a really fun request from a client recently!  Eighteen months ago, she came to my studio for a maternity session and asked me to do a pregnancy silhouette for her, which I loved.  There is something so cool about the way a silhouette really shows off an expectant mother's beautiful form.
Imagine my delight when I received a message from her the other day that she was pregnant with her second child, and had the awesome idea of doing another maternity silhouette that included her now one-year old child!
It was wonderful seeing her toddler and marveling at how time flies.  She was an adorable little girl, full of curiosity, energy, and sass.  We managed to capture her attention long enough to fulfill mom's wish for a mother and child maternity portrait.
I really loved the way they turned out.  Check out the before and after pregnancy photos, side by side for comparison: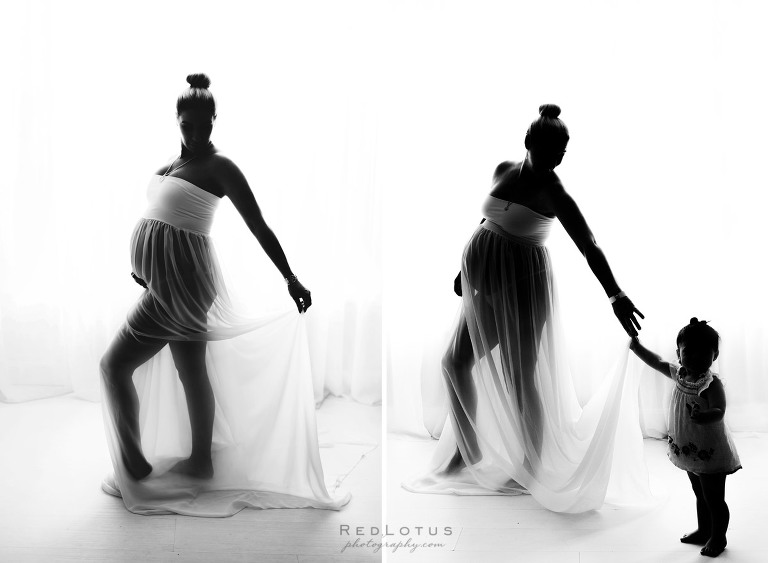 I love it when clients have a special idea for their photos, and love doing everything I can to make it happen!  If you have something unique or special in mind for your photos, contact me today and we'll talk about making your vision a reality.