Oh, this little peanut is so very loved!  You can see it in the eyes of her big brothers, the eyes of her mama and daddy.  She'll never be short on kisses!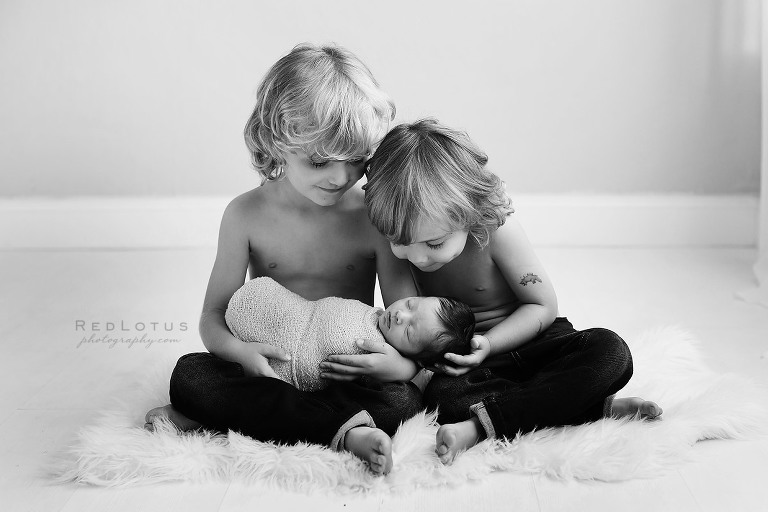 Can we take a moment here to appreciate the dinosaur tattoo on brother's arm? 
I had a hard time picking which of the two following photos I loved more–the serious, thoughtful one…
–or the silly, laughing one!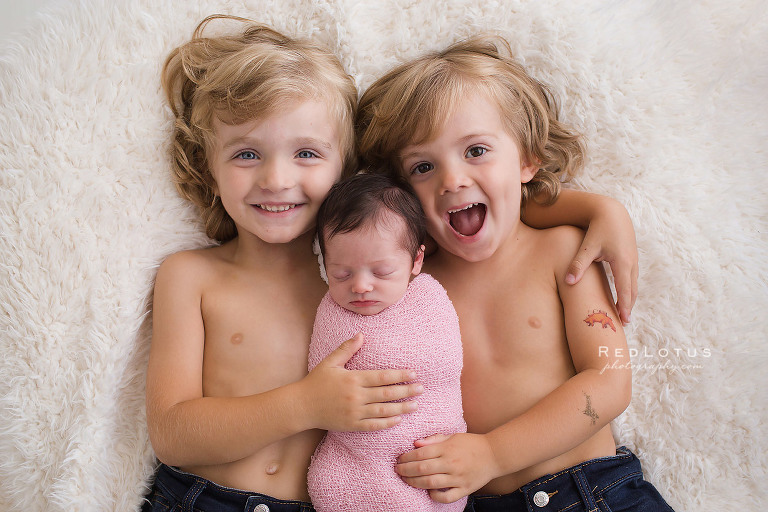 This mama is simply gorgeous.
This one has to be my favorite photo out of the whole session.  You can feel the pure joy as they hold their baby girl.
Thank you to the H family, who has been trusting me to photograph their family with the birth of all three of their children!  (((Hugs)))