Where the Wild Things Are | Cake Smash Photos
I know where the wild things are–they're at my studio!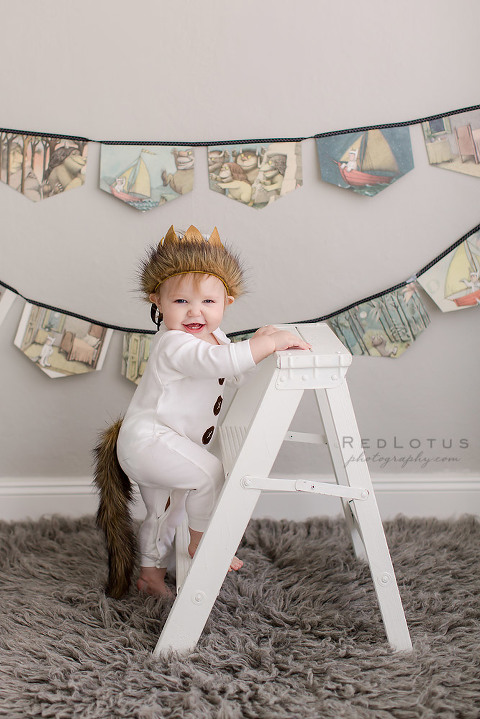 I had a blast photographing this little boy's one year birthday photos.  He was such a charming child with the prettiest blue eyes!
Mom said the "Where the Wild Things Are" birthday banner was made from actual pages from the book.  What a unique idea, taking pages from your favorite children's book and sewing them to a long ribbon to make a banner!
We played peekaboo in the curtains–one of my favorite games to play with baby.
And now for the important business of smashing the cake!
Cake smash mini sessions are such a fun way to celebrate your baby's first birthday milestone.  Book your cake smash mini here!