6 Month Milestone Photos | Cutie Patootie
Milestone mini sessions are such a great way to document your baby's growth during their first year!  Whether you go by ages (i.e. 3 months, 6 months, 9 months, and 1 year) or you go by stages (smiling, rolling over, sitting up, touching toes, crawling, cruising, and walking), it's so satisfying and heartwarming to have all those moments captured before they are gone.  Babies change so much in their first year!
At 6 months old, many babies are able to start sitting up without assistance, and their personalities are really starting to shine.  This is a perfect time for photos because they are happy and smiling for photos, but not able to run away yet!
Dads need to be in photos, too!
Oh, hi Dad!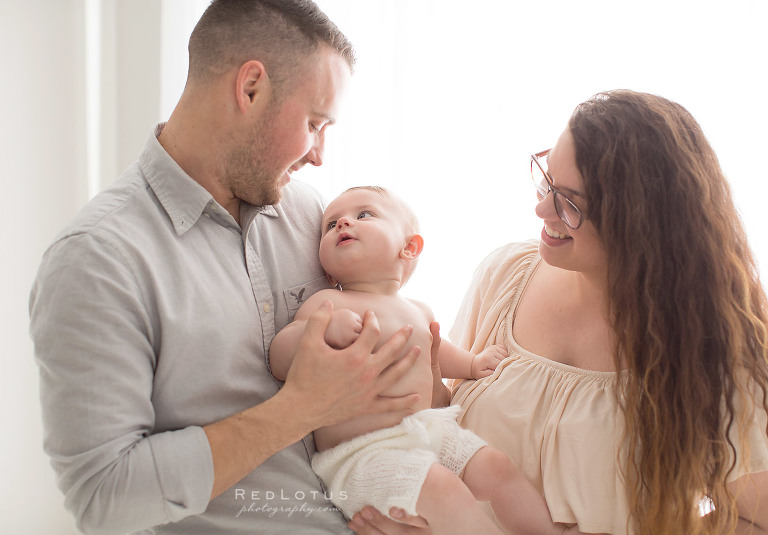 How long will baby be small enough (and hold still long enough) for mom to hold him like this?  Freeze these moments in time!
Playing with my baby's feet was one of my favorite games–and hers, too.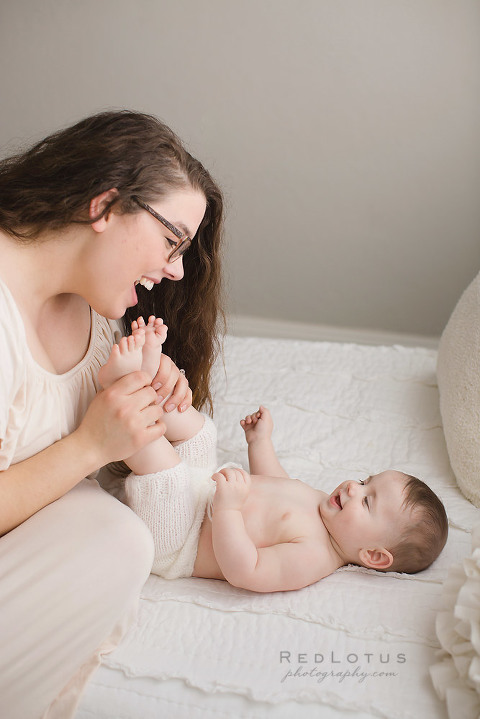 Look, ma–I'm flying!
Would you like to capture some precious moments of your baby at the stage that he or she is in right now?  Book a milestone mini session with me!