Newborn Session with an "Older" Baby? Yes You Can!
It's a common thing to see on the websites of many newborn photographers; newborn sessions ideally should take place when baby is between 5-10 days old.  The reason photographers say this is because when babies are younger than 10 days old, they are sleepier, like being swaddled, and are still easily curled up into womb-like poses.  These factors often make for an easier newborn session.  But what if your baby is past that age?  What if you didn't think about newborn photos until after baby was born, or didn't think you wanted to have professional photos taken but changed your mind?  What if you had a difficult delivery and just didn't feel up to a session right away?  Does that mean it's too late?  Certainly not!  It's never too late to have beautiful photos of your new baby.
I've photographed babies who were two weeks old, three weeks old, a month old, and more.  Today's post features a 3 month old baby; not quite newborn, but still so small and new!
It's still a great time to document all those delicate little features that you never want to forget.
The most important thing is to capture the love and connection you have with your child.
At this age, it's important to understand that there are some popular newborn poses that you might not get; babies often don't like to be swaddled at this age; they like to stretch out, and they are much more awake, so certain poses are definitely out.  Arms and legs are very much in motion, so it takes some extra time to get the shot–but with patience, it will come together!  Typically, this is the kind of pose that you will get at this age, with baby on his or her back on the beanbag.  Sleepy and curled up?  No.  Awake and adorable?  Yes!  And if you are lucky, you may even get some smiles, since babies are more expressive at this age.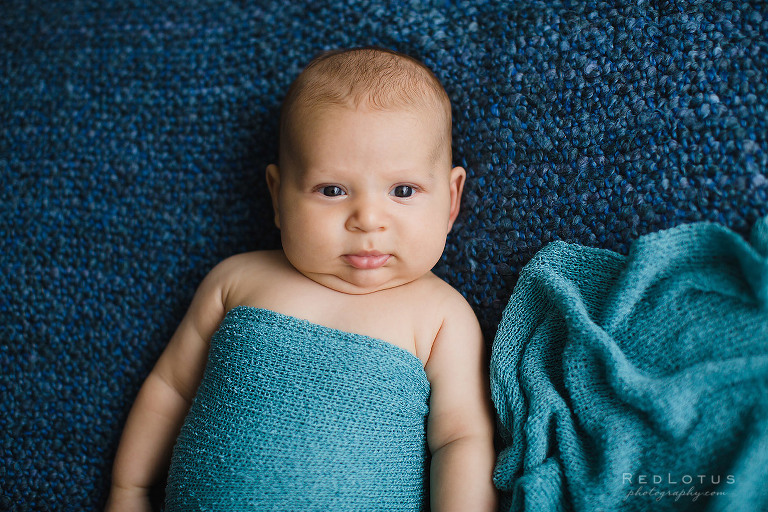 I would say that the very best images that you get at this age are when baby is held by parents; they are fully supported in a lovely pose, and the interaction between baby and parents is so precious.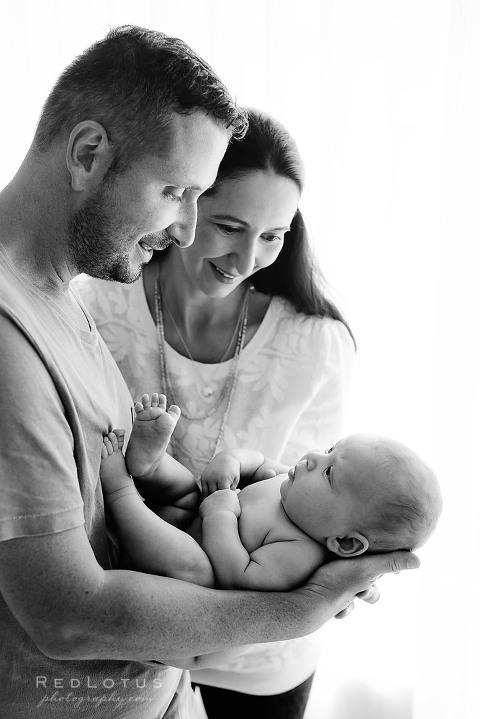 If your baby is older than the "typical" age for a newborn session, don't let that stop you from scheduling your session.  It's never too late to have beautiful photos of your baby!!  Book your session with my online scheduler, or if you prefer, contact me to set something up.