I love the light and airy, warm and cozy feel of this session.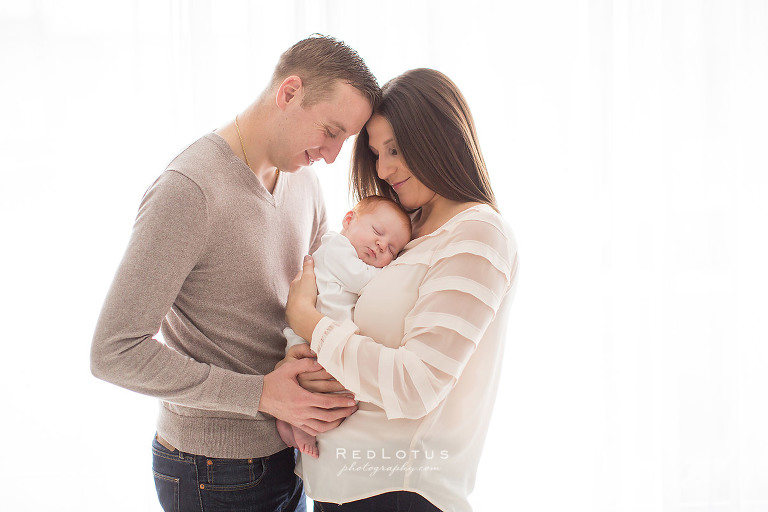 Baby smiles are the best!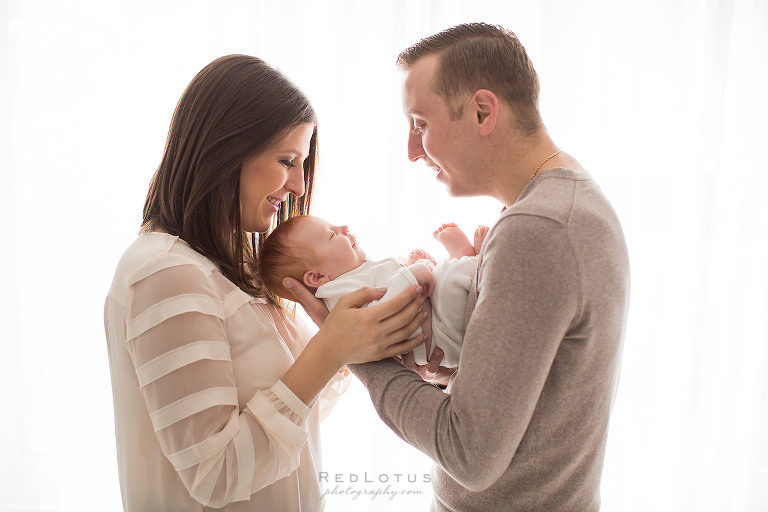 That hair!  Oh my goodness, I love it.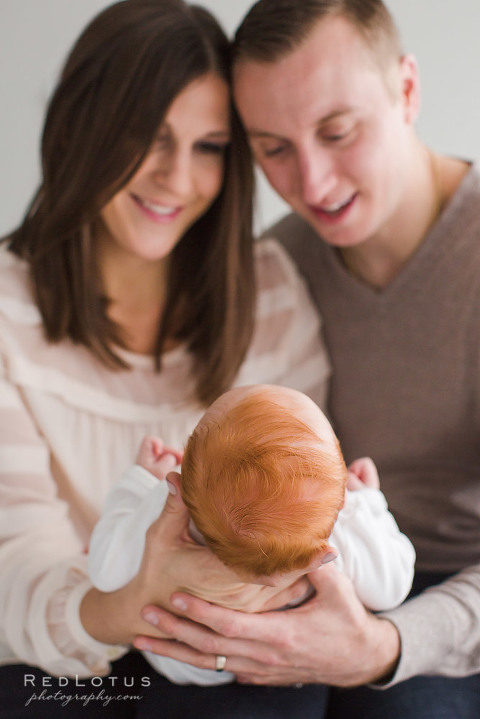 Aw, he loves his daddy.
You are staring into the face of cuteness, my friends.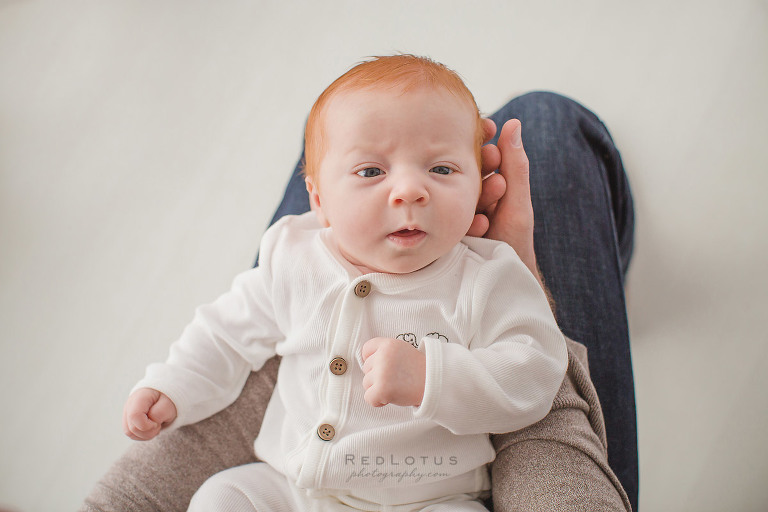 Sound asleep in his mama's loving arms…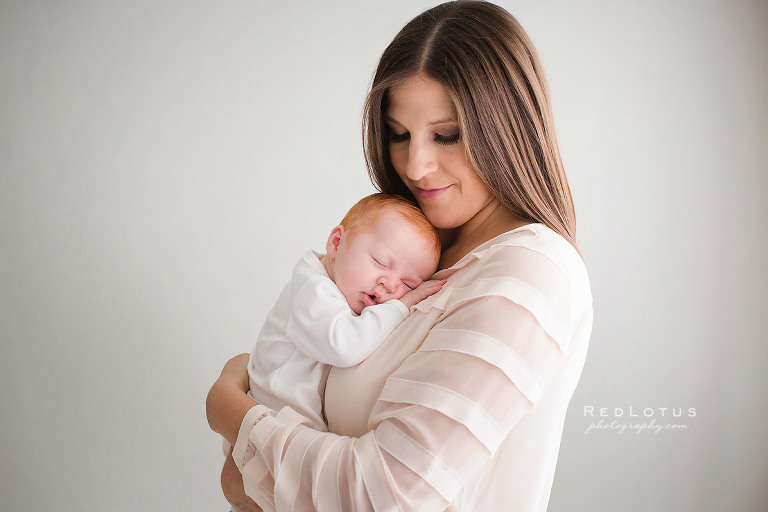 Do you love the light and airy look for newborn sessions?  Contact me today to schedule your session, and I'll give you tips on how we can achieve this look for your newborn photos!