Sweet Baby E | Infant Photographer Pittsburgh
My heart went ka-thunk the moment I saw this sweet little newborn girl as her parents brought her into the photography studio.  Who could not fall in love with her at first sight?  From her adorable baby smile, to her precious baby yawns, her cuteness was undeniable.
Squishy baby lips, wrinkled skin, tiny fingers and toes, feathery eyelashes, and peach fuzz hair…all the little details I love to capture.
This moment is something I can relate to so much as a parent.  I remember when my daughter was a baby, and sometimes I would just do nothing but gaze at her in wonder.  It's such a strange and wonderful thing, welcoming this new person into your life.  So tiny and perfect, I just couldn't believe it.  I would look at her and be amazed that she was all mine.  My child.
Her mama is gorgeous!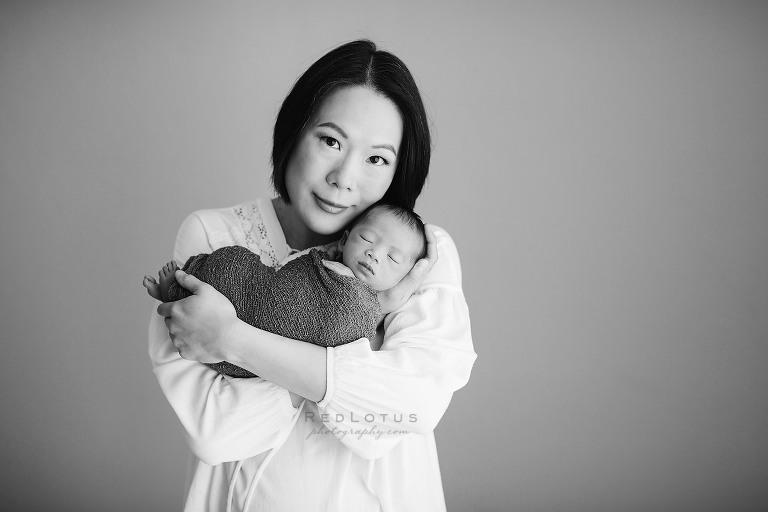 These are my favorites, when mom and dad are holding baby.  The look of love in their eyes for their child is beautiful to see.
I love when I lay baby down and she falls into a natural pose.  Newborns often have a tendency to gravitate to the same positions they had as a baby in the womb.  I often hear parents say, "She did that in her ultrasound!" or "She loves having her hand near her face like that all the time."  These natural poses are just as important as the posed newborn photos, because they are unique to your baby.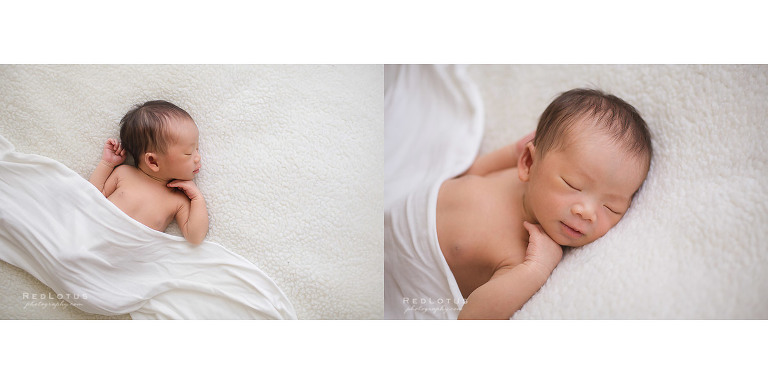 I most often show my work in color, because I have a love of soft, pretty tones and calm, neutral colors.  But this photo just seemed to call out to the side of me that loves black and white newborn photos.  It's so peaceful and cozy.
Wondering what it would be like to have a newborn photo session with me?  Don't wonder, ask!  Contact me today for information on how to book your session!