This sweet little baby makes his mommy and daddy's heart sing.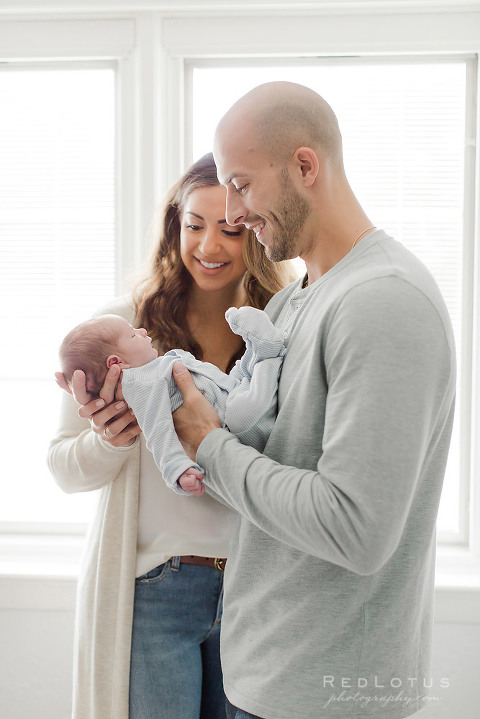 Daddy is a musician, so naturally we took a moment during the newborn session for a song to baby.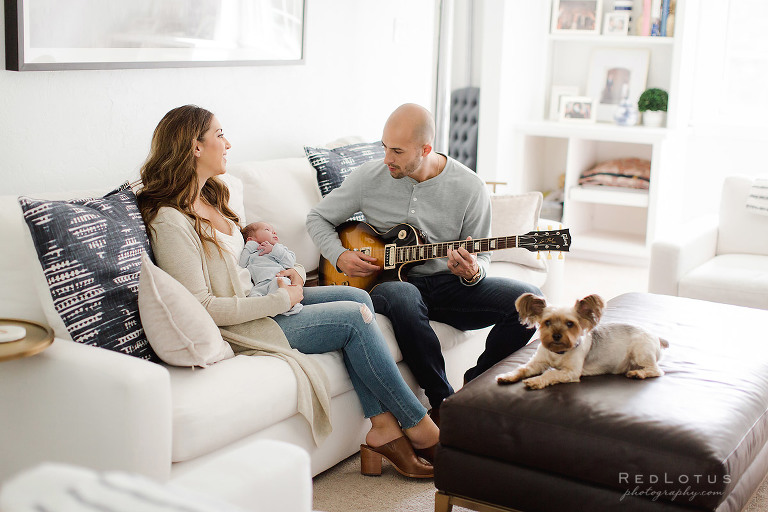 It was so precious seeing baby watch his daddy play the guitar.  He really seemed to enjoy it!
And of course, we had to pose baby with daddy's guitar–how cool is that?
Another sweet family moment.
I really like in-home newborn sessions; they are so natural and relaxed.
Mom had a photo from when she was a baby just like this, and it was really neat to be able to recreate it for her baby.
If you are expecting a child and are ready to find a newborn photographer, contact me for information on booking today–or you can book your session with my handy new online scheduler!