From your head, down to your toes
You're not much, goodness knows
But you're so precious to me
Sweet as can be
Baby of mine
Is there anything sweeter than a sleeping baby?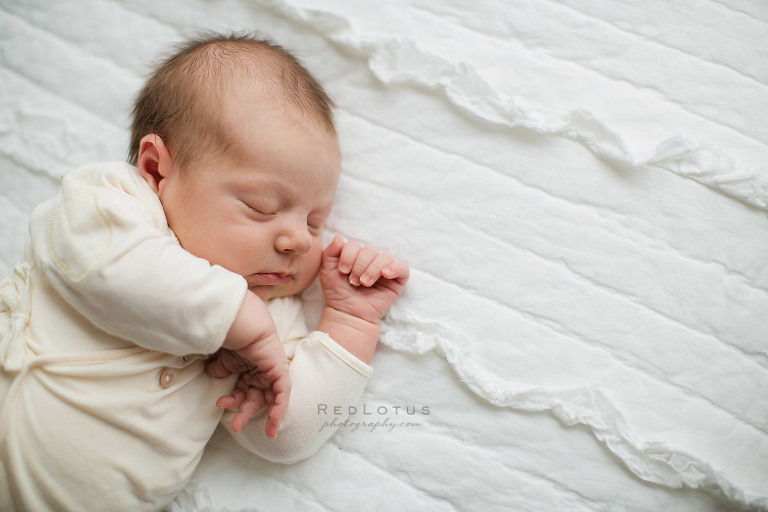 Ok, a baby stretching awake is pretty sweet, too…
I always love capturing the look of amazement and adoration when new parents gaze at their newborn baby.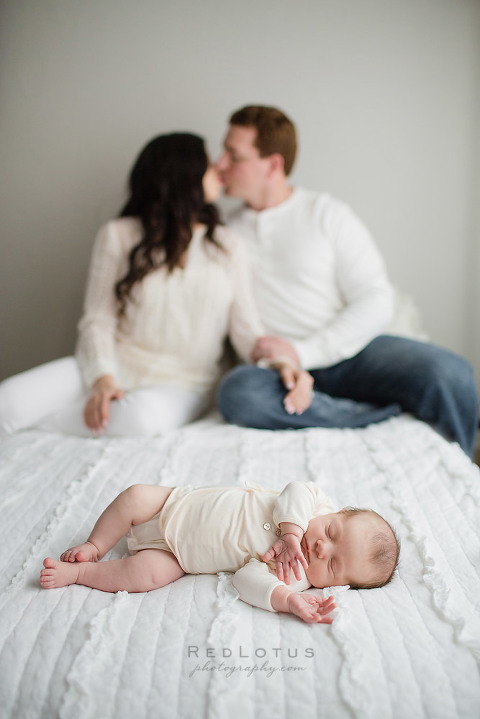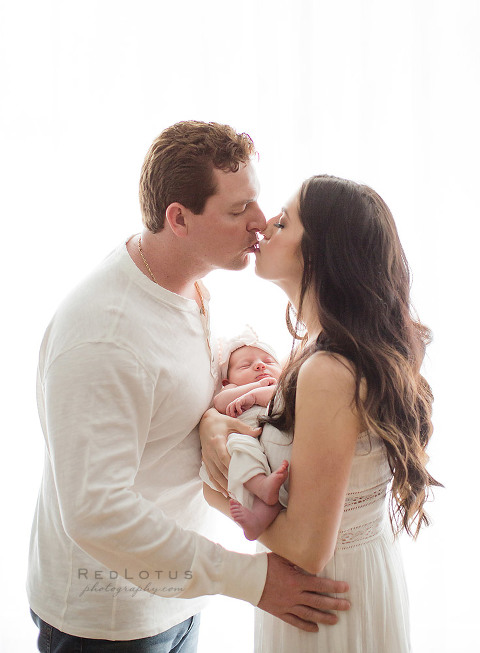 Beautiful mother and beautiful baby.
This image is my favorite from the session.  I think it's the intimacy of placing a kiss on the forehead of your sleeping newborn child, with the fuzzy little baby hair and that sweet newborn scent.  It's a special feeling that you never want to forget.