Family Maternity Photos | Love Grows
I met this lovely couple a few years ago when I photographed the maternity session for their first child.  I had the pleasure of capturing their first newborn session, and I am excited because they are having a second child soon!  They asked me to once again photograph some special memories of their second pregnancy, and let me tell you, it was even more fun than the first time around, because they brought their little toddler to be a part of the session.
Toddlers are energetic and typically don't want to hold still for photos, but they are so cute, and so funny!  With plenty of patience, silly songs, occasionally some bribery, and more patience, you can definitely get some beautiful images of your family.
My favorite photo with little M was when he lifted his shirt and patted his tummy when mama asked where baby was.  Adorable!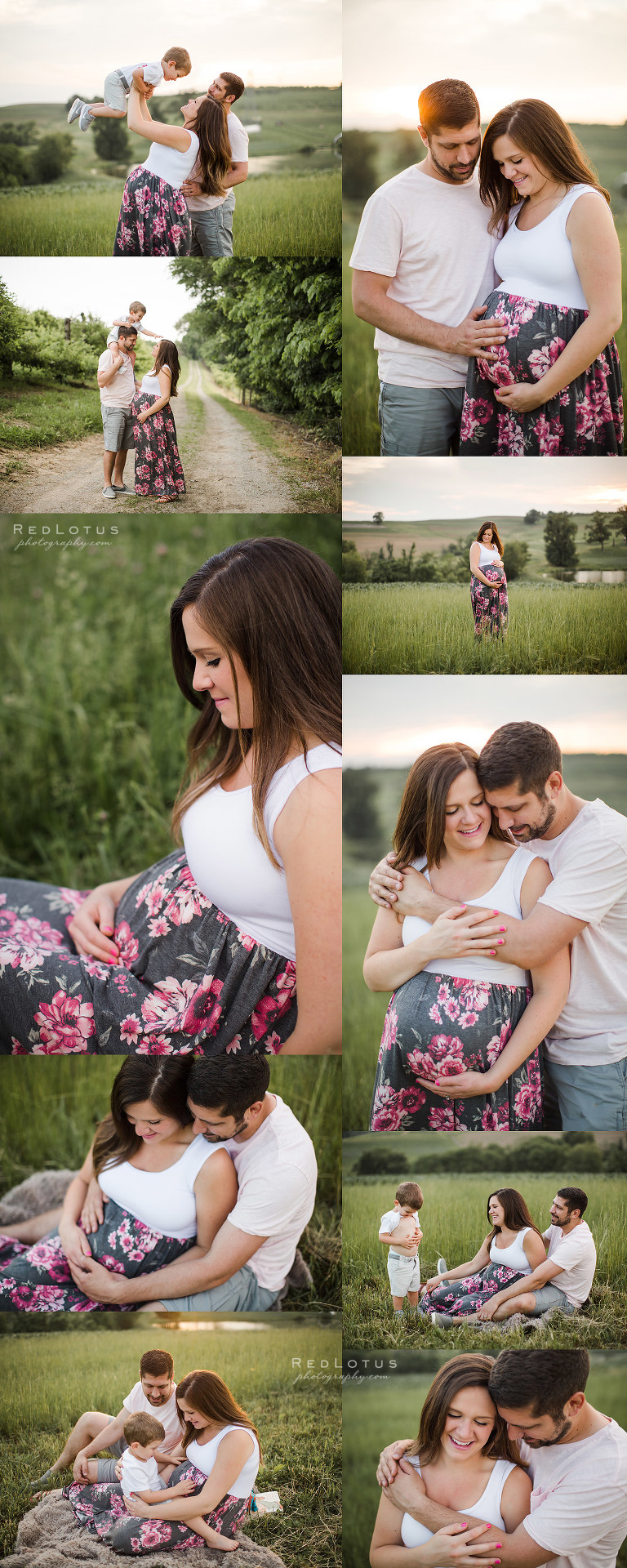 This is my favorite photo out of the whole session.  It's not a family photo, and it doesn't show her baby bump, even though it's a maternity session.  It's my favorite because I love the intimacy and genuine emotion.  I love that it's a portrait of them as a couple now; they are no longer newlyweds, but parents.  Two souls that came together, and pledged their love, and then grew that love to encompass two more little lives.  They've matured into something even more beautiful.  They've been through good times and bad, as all couple have.  And through it all, their love grows.