Easter Mini Sessions 2020
Spring is just around the bend–a perfect time to get a few updated photos of your little ones!  Hop on over to the studio for an Easter/Spring mini session; you can book your session right here in your browser.  Scroll down for more information!
Short and sweet, these mini sessions are just right for busy families to get a few beautiful pictures without doing the "full" photo experience.
The Details
WHEN:  March 28 & 29 + April 4 & 5
WHERE:  Red Lotus Photography Studio | 342 Station St., Bridgeville, PA 15017
TO BOOK: Sign up for your chosen time slot and make your payment to reserve your spot
~Receive your download of digital files within one week of your session~
This year's backdrop: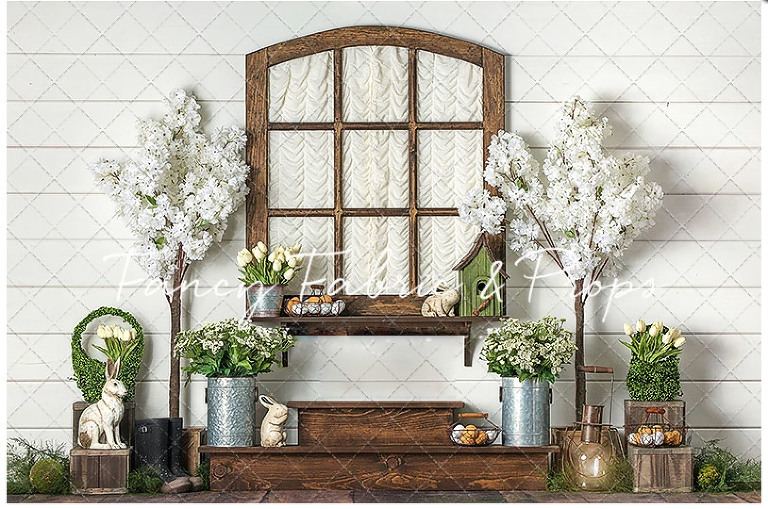 FAQ
Q: What happens to my deposit if we can't make it to the session due to illness?

A: Rest assured, if you are not able to make the session due to illness or other unforeseen circumstances, I understand completely.  You can make up your session at another time, or put the deposit towards another session such as a full family session.  Kindly give as much notice as possible, and get in touch with me at a later time when you are ready to reschedule.
Q: What should we wear?
A: Neutrals and pastels are a great choice, and you can never go wrong with clothing styles that are simple and classic.
Q: I don't really want an "Easter" theme for my photos.  Will an Easter mini still work for me?

A: Yes!  The backdrop will be suitable for all spring themed photos and will consist of neutral tones that will go with a variety of outfits.
Q: My baby can't sit up yet.  Will an Easter mini still work for me?

A: Yes!  I have seating made just for babies who can't sit up on their own yet.  I encourage parents to be in the photos with their babies as well.
Q: How long will it take to receive my photos?
A: I will send you a link to download your digital files within one week of your session.  If you are in a hurry and need them sooner for Easter gifts, please let me know and I will do my best to accommodate you.
Book your session with the scheduler below; or if you still have questions, please feel free to contact me!