Spring – Easter Mini Sessions March 25-April 2, 2023
Spring is just around the bend–a perfect time to get a few fresh photos of your little ones!  Hop on over to the studio for an Easter mini session; you can book your session right here in your browser.  Scroll down for more information!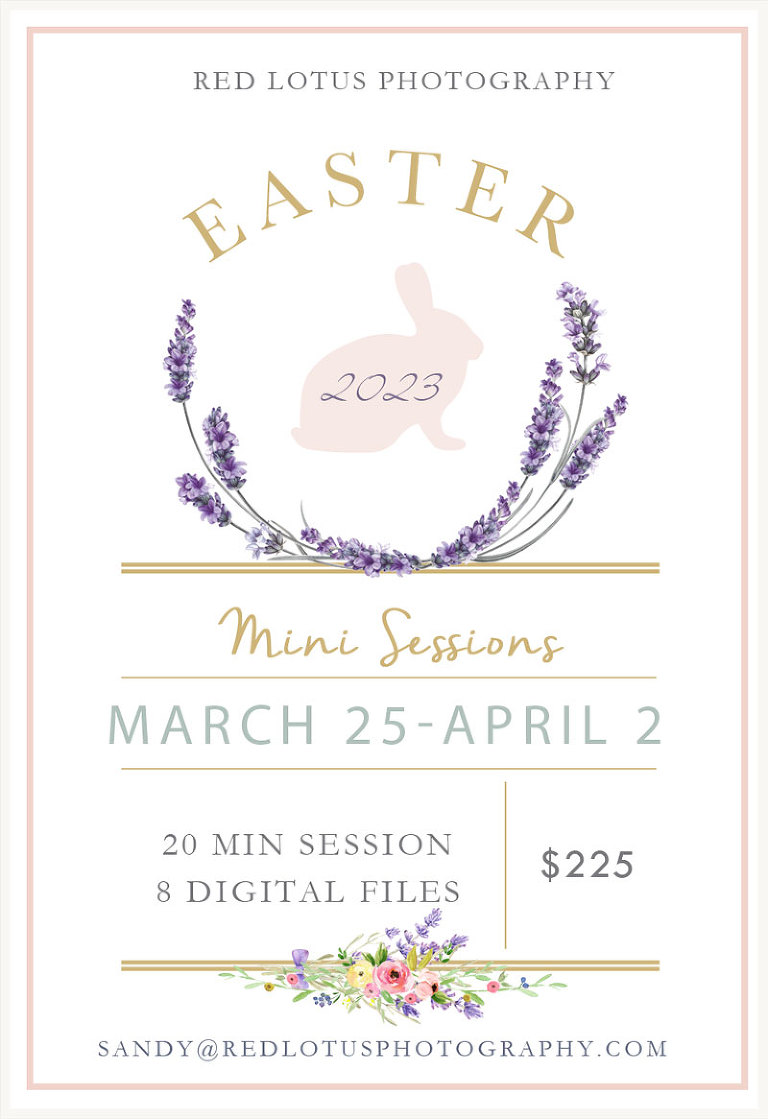 The Details
$225
Includes a 20 minute session and 8 retouched digital files
Option to purchase additional files if desired
WHEN:  March 25-April 2
WHERE:  Red Lotus Photography Studio | 342 Station St., Bridgeville, PA 15017
TO BOOK: Use the scheduler below to reserve your spot
Sign up for my newsletter and receive an exclusive discount code just for subscribers!
This year's backdrop features a lovely wall of greenery with vibrant florals and rustic garden accents.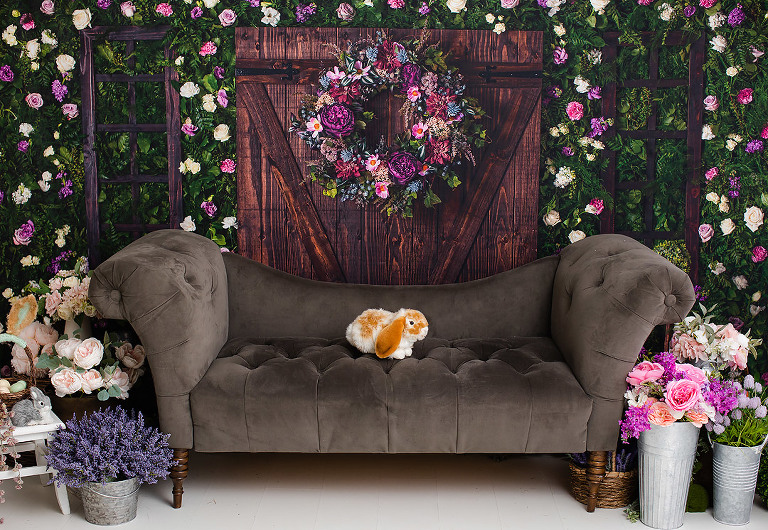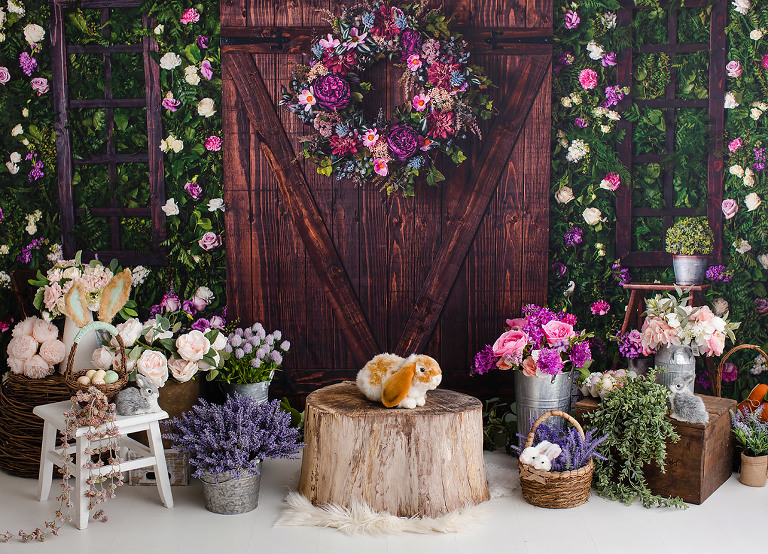 FAQ
Q: What happens to my deposit if we can't make it to the session due to illness?

A: Rest assured, if you are not able to make the session due to illness or other unforeseen circumstances, I understand completely.  You can make up your session at another time, or put the deposit towards another session.  Kindly give as much notice as possible, and get in touch with me at a later time when you are ready to reschedule.
Q: I don't really want an "Easter" theme for my photos.  Will an Easter mini still work for me?

A: Yes!  The backdrop is suitable for all spring themed photos; we can simply remove the Easter eggs if you wish.
Q: My baby can't sit up yet.  Will an Easter mini still work for me?

A: Yes!  I have seating made just for babies who can't sit up on their own yet.  Parents are also welcome to be in the photos to hold baby.
Q: How long will it take to receive my photos?
A: I will send you a link to view your photos within approximately a week of your session.  Once you make your selections, I will finish the retouches and have them ready for downloading shortly after.  If you are in a hurry and need them sooner for Easter gifts, please let me know and I will do my best to accommodate you.
Q:What clothing do you recommend?
A: Here are some clothing do's and don'ts for the best picture success!
Do consider neutrals and pastels, but feel free to choose any colors you like; this backdrop should go with just about anything, except maybe something like bright reds.
Don't choose suspenders for babies, which will inevitably fall down for every photo.  If you really want them, I recommend "Y" shaped suspenders or pinning the straps to the shirt shoulders.  Trust me on this!  Fallen suspenders are not something I can fix in photoshop.   The same goes for Peter Pan collars!  They always turn up and ruin the photo.
Do dress your little ones in comfortable, soft clothing that fits well and doesn't bunch up, ride up, or need constant adjustment to look good.  This is especially true for babies; avoid clothing that will bunch up around the neck when baby is sitting.  The less fussy, the better!
Ready to book your session? Use the handy scheduler below; or if you still have questions, please feel free to contact me.  And don't forget to sign up for my newsletter for an exclusive member discount!