Cake Smash Mini Session | Ma Petite Chouchou
This sweet little darling graced my studio to celebrate with a first birthday photo session, and she was a delight.  Everything is new and waiting to be explored when you are one year old!  Just look at the wonder in her eyes when she plays with her big pink balloon…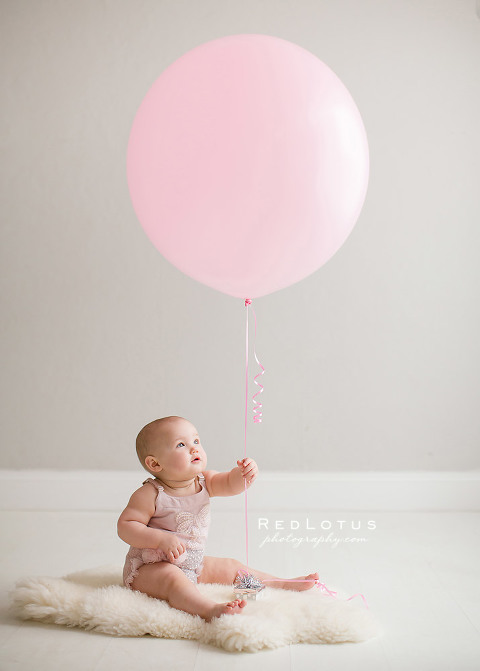 And then her happy smile as she plays with her string of pearls.
Peekaboo, I see you!
Time to crawl around and explore some more.  The world is your oyster when you are mobile!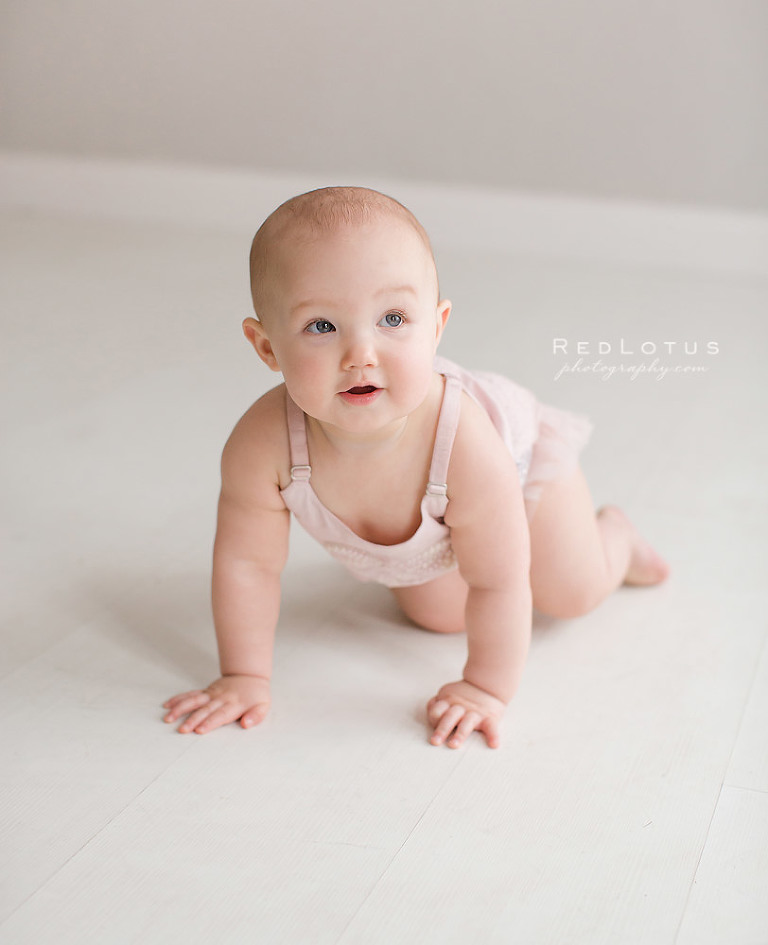 A visit from her dear friend Elmo is always welcome.
Look who is cruising!  It won't be long now before she is walking, and then running.
Mom and dad step in for a few family photos.
So very loved.
Cake smash time at last!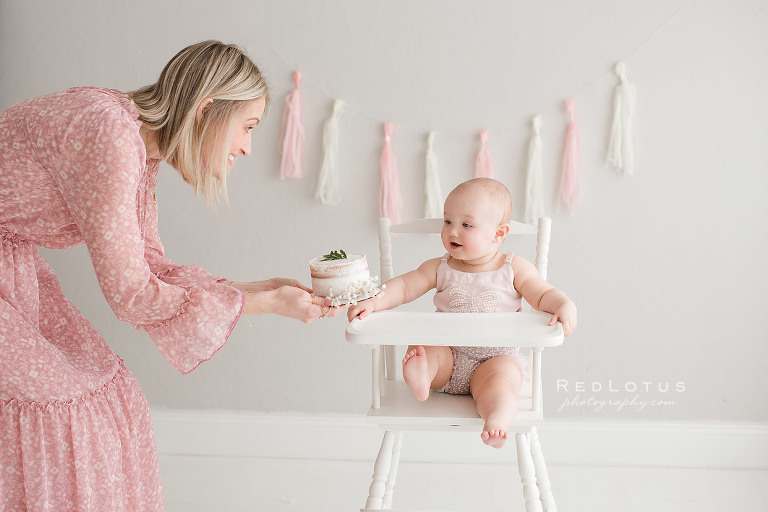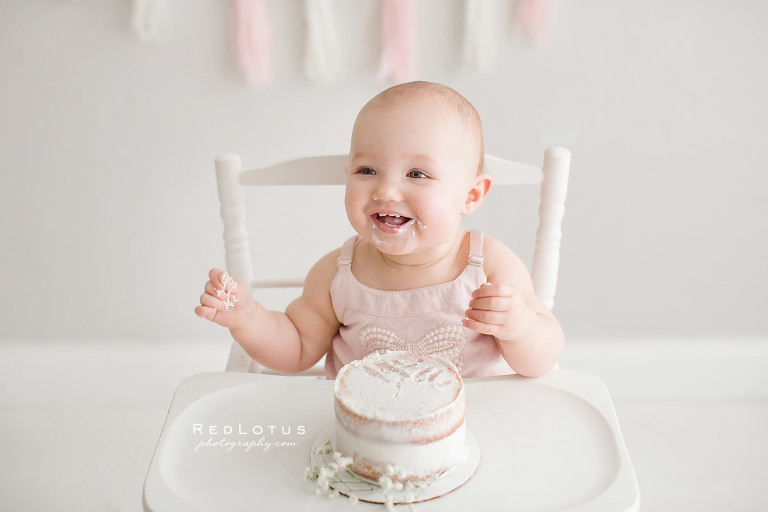 Soooo big!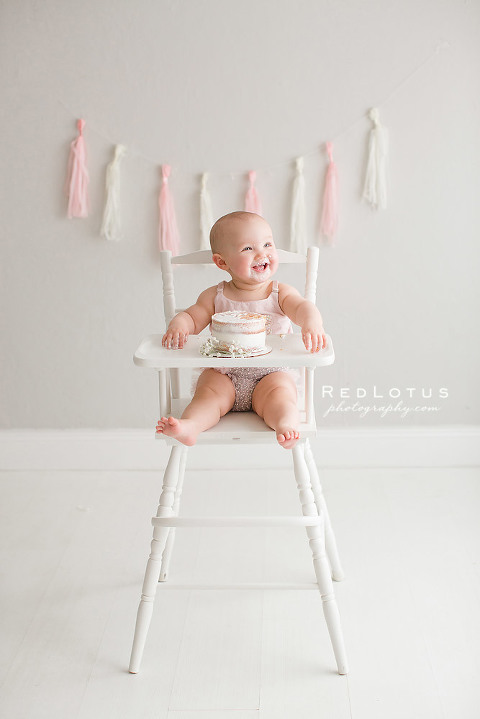 Happy birthday, little darling!