Baby Photographers Near Me Pittsburgh | Baby L
It was my absolute pleasure to be asked to photograph another newborn session for this lovely family; I've known them since they were pregnant with their first child when we did their maternity session.  It has been honor to be their photographer over the years as their family has grown.
They decided to have their newborn session in their home, making it relaxed and easier on big brother.  Little baby L is one lucky little boy!  His big brother dotes on him so much, you just know they will be best friends as they grow up.  This photo may be my favorite from the whole session; it's such a sweet moment.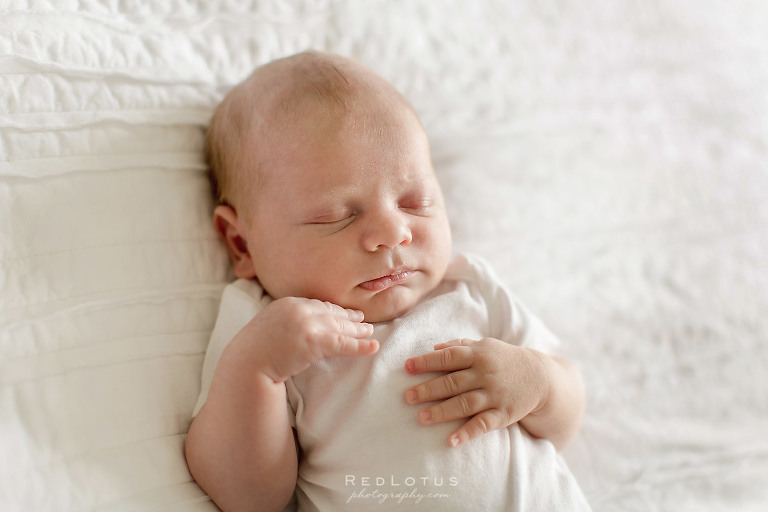 It almost looks like they are laughing at a joke together, doesn't it?
There's nothing in the world like holding your newborn baby in your arms; that sweet baby scent and the feel of fuzzy baby hair brushing against your cheek are precious memories you never want to forget.
Baby was hungry, so while mama fed him in the other room, daddy took a moment to jump on the bed with big brother!
Family time on the bed.  Big brother is still doting on little brother!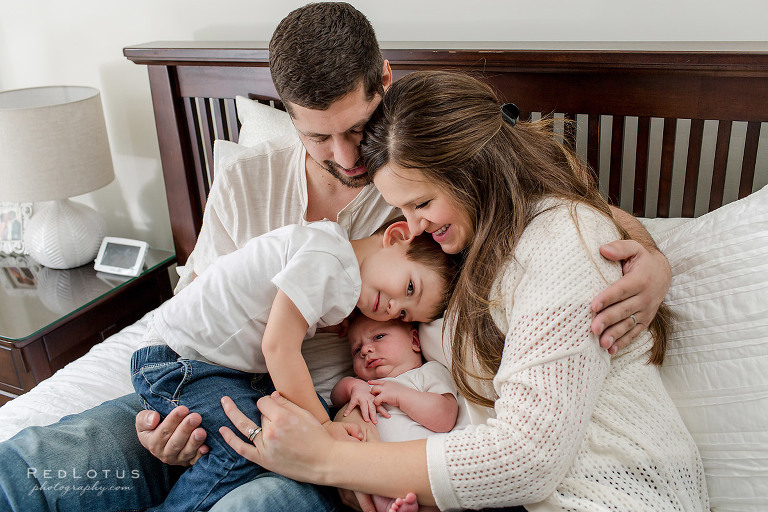 And finally, since it was a nice, warm day, we took the opportunity to take a photo outside.  It was the perfect way to end the session!