Cake Smash Photos Pittsburgh | Just Peachy
It's hard to believe that you are one year old already–This calls for a celebration!
There is nothing more fun than a birthday balloon bonanza!

And of course, there must be cake!  Mom chose a boho peach and green vibe for the cake and decor–so pretty!

Who needs utensils?  When you're celebrating, you gotta just dive in!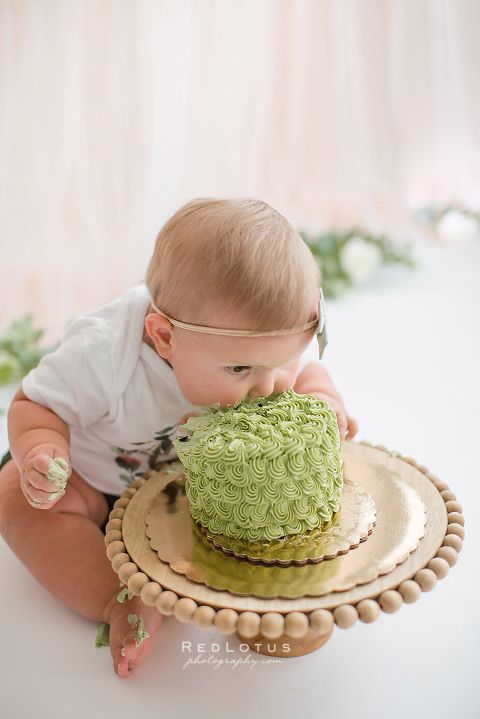 Frosting beard!

Yep, you've even got to celebrate with your feet!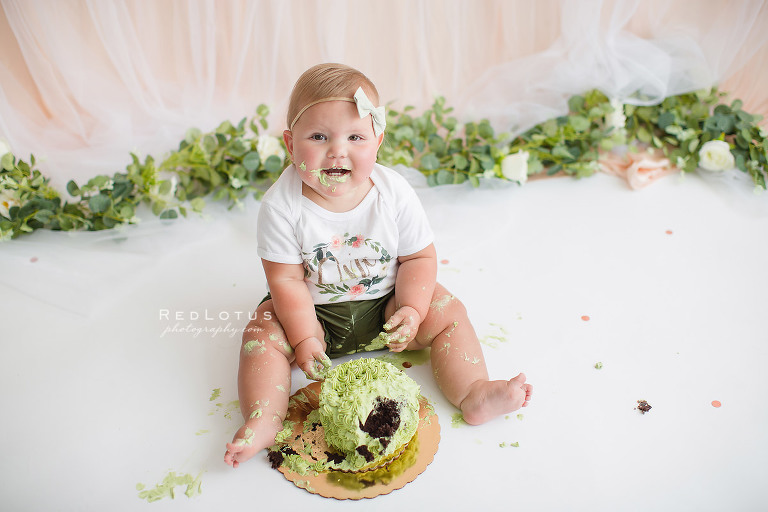 Happy birthday, little one!!